Catering Services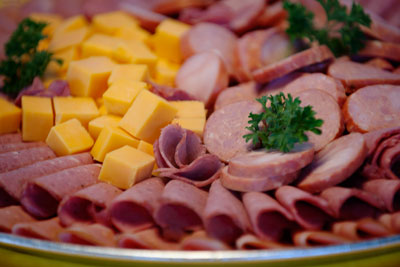 Platters
Minimum 2 day's notice.
Large platters $34.99 each (feeds 15 people)
Small platters $23.99 each (feeds 10 people)
Platters are composed of three types of meat : salami, ham sausage and coarse garlic sausage
Cheese choices: mild, marble or medium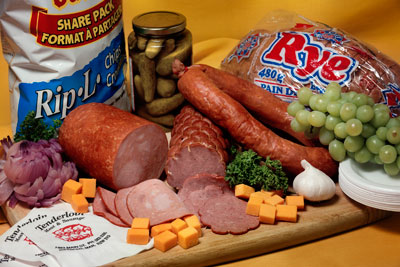 Socials
Minimum one week's notice with 25% deposit. Deposits to be made in person only.
Cost: $1.85 per person Minimum order is 25 persons.
Social packages are composed of: three meats and one cheese. Plates, napkins, potato chips and or choice of rye bread from KUB or City Bread.
Meats are salami, ham sausage and coarse garlic sausage. Cheese is either mild, medium or marble.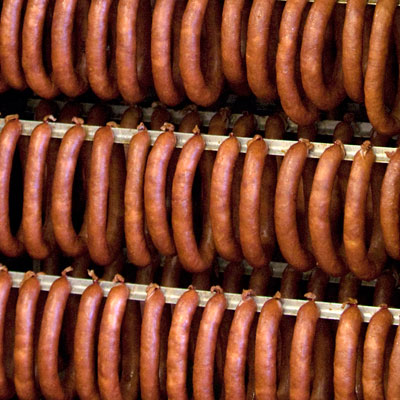 Fundraisers
Minimum month and a half notice.
Tenderloin Meats is proud to help your Community Club, School, or Dance Group raise funds for their worthwhile causes.  Garlic sausage is always a welcome change from the usual fundraising  products.
We make a one pound ring of coarse garlic sausage vacuum packed for a cost of $6.00 each.  We require one and a half month's notice prior to delivery date. At that time we will setup a final numbers date, as well as a pickup date.  Sales order forms are not provided as each individual organization has different requirements.
To place an order for your upcoming event, please contact us!