Our History
Tenderloin Meat & Sausage has been a Winnipeg tradition since 1985.
From the beginning we have dedicated ourselves to making the very finest quality kobassa (garlic sausage) and deli meat specialties.
Our kobassa recipe has been passed down through the generations. We use time honored craftsmanship, such as hand cutting and trimming our meat.
Our computerized wood-burning smokehouses are "state of the art". The majority of the products we sell are made in-house.
Tenderloin Meat & Sausage is proud to carry on a family tradition of producing its award winning kobassa (garlic sausage).
Our products contain only the freshest ingredients. We use fresh garlic, not powdered, and only the finest quality spices. No MSG, gluten, or milk products.
We are dedicated to producing top quality meat products to our customers and providing outstanding customer service.
Stop in and let us spoil you for the competition.

Tenderloin products may also be purchased from a select few retailers in Winnipeg and outlying areas.
For customers who reside outside of Manitoba, all of our products are available for pick-up at our retail store. Purchases can be vacuum packed for freshness and protection at an additional charge.
Gift Certificates are available for purchase.
While picking up your favorite cuts of meat or stopping by for a ring or two of kobassa, be sure to check out our wide selection of Specialty Products.
Such as Jeanne's Cakes, KUB and City Bread, Tenderloin's own line-up of barbecue sauces, Tenderloin Seasoning Salt, Tenderloin Montreal Steak Spice and a wide variety of imported foodstuffs. Take home our Ready to Bake Pizza made with Tenderloin cold cuts, you will never order out again.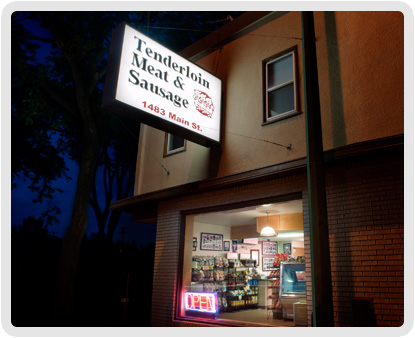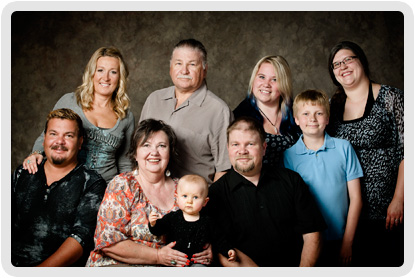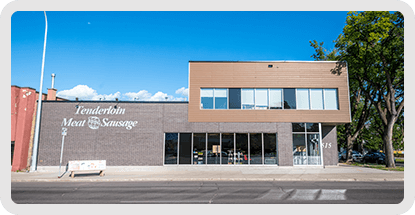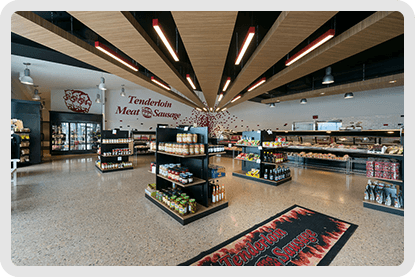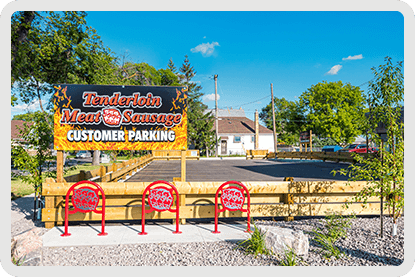 Our Family Recipes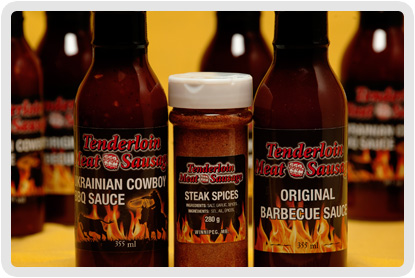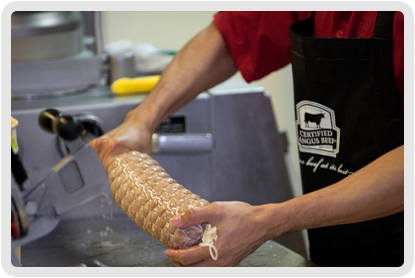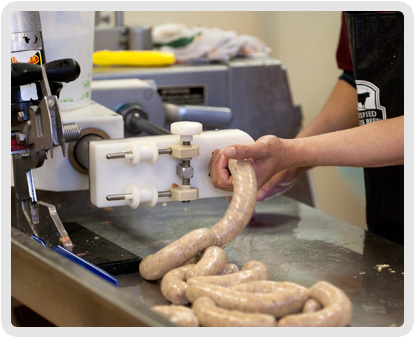 When Walter Klopick's grandfather made kobassa almost 100 years ago he used the same recipe that is still the basis for the recipe used in the butcher shop today. It was Walter's mother, Angela's, idea to use this very recipe when Walter first started making kobassa.
She delighted in sharing her father's recipe with her son and even translated it into imperial measurements. "The first batch was terrible," laughs Walter. "I guess somehow I put in too much salt, he says".
After first reducing the amount of salt, a "trial and error" system, was used and in this way the product was constantly refined.
The culmination is the kobassa that the shop is producing today, which uses only the best quality meat, spices and casings and a slow wood smoking process which combines to give it its distinctive "Tenderloin" taste.

Over the years the butcher shop has expanded its repertoire of "home-made" products to include some 37+ deli items, including headcheese, veal loaf, corned beef, old-fashioned ham and various kinds of salami.
Tenderloin Meat & Sausage was established in 1985 and has seen two expansions at the present location, 1515 Main Street, in the commercial district of Winnipeg's historic "North End".
We are often told that we have become a "must visit" site for tourists and a weekly shopping destination for Winnipeggers. We supply other retailers in the city who carry our products but our business does not stop at Winnipeg's perimeter highway.
We also deliver our products to retail outlets around the province, for example, to Brandon, the Interlake region, Beausejour and Oakbank to name a few. We are pleased that our products are world travelers in their own right as customers have taken vacuum packed products, particularly our kobassa with them virtually around the globe.
To keep our customers abreast of weekly specials and amused by hard to find and sometimes off-beat recipes an e-flyer is mailed out weekly via the internet.